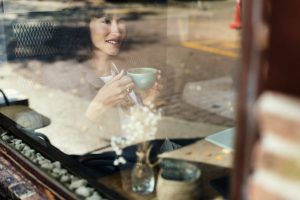 Season's Greetings To You All
The run up to Christmas is so often a race to the finish line, snatching every spare minute to tick off that never-ending to-do list. This joyous and magical time leaving many frazzled and exhausted.
After this insanely busy lead up to the big day, it's helpful to take a little time over the festive period to reflect.
Reflection is a really powerful way of capturing learnings. I end every year by looking back and reflecting on the year gone by. Once again this year, I have loved helping my lovely clients put in place their desired changes and achieve their desired results. To give you a flavour of just a few of these:
Delighted at achievements they would never in their wildest dreams have imagined
Restoring confidence and assisting them back into the workforce after finding gaining employment more difficult than imagined
Demotivated, stressed and exhausted to happier, more balanced and re-motivated in a new job with a new company
Inner turmoil from lack of clarity on career direction turned into clarity and confidence, striding into the future with enthusiasm and excitement
Near burn-out to carving out a rich life that is so much more than salary or savings
Crossroads after early retirement turned into a fulfilling balance of personal and professional life
I help clients to let go of all that is holding them back. Beliefs, thoughts, fears and all those stories we tell ourselves – and even worse, believe! This negative self-talk and thinking coming from the inside:
'I can't'
'I'm not good enough'
'What if I fail' … and so on
Held back by perceptions and interpretations rather than reality itself, I help clients to believe they can. To believe they are worth it. To embrace fear as an essential part of change and personal growth.
Very often, a little pause and reflection is all that is needed to urge us to take action to carve out a life we love: to change career, to start a business, to write that book, to overcome a public speaking fear, to restore balance and harmony and to really live our best lives.
2017 is only twelve months away. What you do between now and then is your choice.
If you would like to look back at this time next year with an overwhelming feeling of personal satisfaction and pride, then get in touch now. And as you spend time chatting with family and friends over the festive period, feel free to share my details with others wishing to get a head start on making 2016 a year to remember. Skype/Telephone and face-to-face all available.