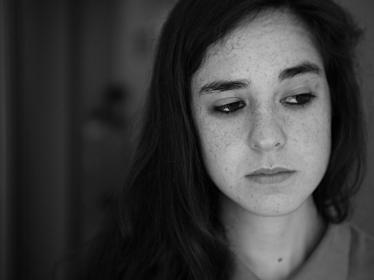 These were words I overheard whilst on a dog walk. I was seriously close to jumping in and saying 'I'm so sorry to interrupt but I overheard…' when my professional judgement thought otherwise. It did however leave me thinking two things:
Whilst I suspect this person felt very much alone in their situation, I know this is far from the case.
Having helped others in similar situations, I could help them.
How about you then?
Do you feel that whilst you have no idea what you want to do in the future, you know what you don't want?
Have you been saying 'Some day', 'One day', 'Next year' etc for so long that even you no longer believe these words?
Do you find yourself desperate and despondent thinking 'Is this it? Is this me for the rest of my working days'?
If so you are not alone – take a look a the following statistics?
In a UK survey of 1,000 professionals by the London School of Business & Finance (LSBF):
47 per cent said they would like to change career (55% in Scotland)
21 per cent hoped to move career in the next 12 months.
23 per cent said they regretted their current choice of career with this rising to 30 % in  25 to 34-year-olds
These figures don't surprise me. In career workshops I run wanting to change career is one of the most common threads.
Workshop participants bond over talk of:
Lack of confidence
A desire to make difference or to give back
Wanting to do something more creative
They share what stops them making their desired changes:
Lack of clarity of what to change to
Lack of financial security
Fear of failure
I know the trapped feeling of staying in a job that you detest, of looking to the future with despondency and despair and of tossing and turning in the early hours with work worries.
After graduating with an Economics degree from university, I had absolutely no idea what I wanted to do. The weighty GO and GET handbooks (anyone else remember them?) which listed graduate jobs did nothing to inspire me. In the end, I opted for a job with a top employer on the basis that a friend who did a summer placement with them told me they had:
A healthy canteen
A running group that went out at lunchtime
– My love of health was even evident at this early stage! And I knew that they paid well! Important criteria possibly but not enough to hold me  in a job that I didn't like.
A few years on and I was still working for this company that I adored, with generous pay and benefits and its dynamic progressive culture but, and it was a BIG but, I didn't like the work. More than that, I hated the work. As a software engineer, I scrolled though reels of computer printouts to debug software errors. Those around me were passionate about this task; they got excited about the latest pc model. They shrieked with glee when unravelling one little step of coding error – (fixing it could take weeks or even months). By the end of the day on the other hand, I would be ready to put up my hand and say, ok, I give in, tell me the answer!
In this first job, I became very clear that I wanted to work with people. It took a lot of courage but a few months later and I left the security of this good secure career to move from IT to a more people oriented career, HR. In all the roles I have had since, I people feature firmly in there.
Work is important to us. It gives us a reason to get up every day. It meets not only our basic needs but also our higher needs of purpose, challenge, fulfilment and meaning. Problems can arise when there is a mismatch between these higher needs and our work.
Many people stick it out. 55% in Scotland if you go by the LSBF study.
Staying in a job that you don't like can take its toll on sleep, eating, stress levels and relationships…pretty much leaving a general haze over your whole life. With confidence low and resilience being tested, you can easily talk yourself out of any change in favour of the safety of status quo and deciding that it just wasn't meant to be.
The good news is that many people do change careers, follow their passion, start a business and return after time out to doing something different.
Over recent years I have helped many people of all ages and all stages in their career to not only dream of a different outcome but to follow through with plans and action.
Here is a little exercise to stretch your mind to new possibilities:
Imagine you are in a job that you love. Start to fill in some detail of how you are feeling, what you are seeing in the picture and what you are saying to yourself (you don't need the specifics of what you are doing). Notice your mood, colours and sounds – are they upbeat or depressive?
Now switch your thinking to your current job, perhaps on Sunday evening if you work Mon – Fri. Repeat the exercise of noticing how you are feeling about your work, what you are seeing in the picture, what you are saying to yourself and also what others are saying to you.
How did you find this exercise? Did it throw up any useful insights? Did you notice a difference between doing this exercise for a job that you love versus your current job?
To help you further, ask yourself the following questions:
What would you do if money wasn't an issue (of course for most of us it is but this can help stretch your thinking)?
What is important to you in a career and how does your current work match up with these?
If you could do anything, what would it be? (very often, we have more possibilities available to us than we think).
Bookings are now open for my new 8 week Career Clarity programme starting on Monday 1st October 2018. To read full details including the What, Where, How, Who and Why Me and of course price, click here.
As a special bonus, you will receive an extra five one-to-one coaching sessions, (future programmes will be a mix of one-to-one coaching sessions and video).
Bookings close on Wednesday 26th September so if you (or someone you know) would like help with following your purpose or passion, doing what you love, getting clarity on what you want or making a career change get in touch here here.  
Remember to subscribe to my nurtureHR newsletter here first to get your one-off special discount code of £150 off .